---
Thanksgiving Holidays
November 19th-23rd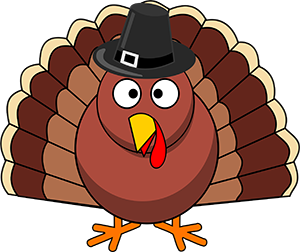 Happy Thanksgiving
---
Blue Jeans Friday if Criteria Are Met
---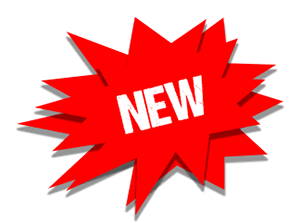 Parents, teachers are now using School Status to contact you with information about your children. This includes phone calls, texts, and emails.
---
#Challenge 39 School-Wide Plan
School: Northeast Middle School
Principal: Deborah Porter
Committee Members: Administrative team, Robbi Caldwell, Heather Hale, Robin Hall, Ravene Mitchell, Casey Neese, Kim Wilkerson, Kathy Shoemake, Jenni House, Jennifer Schultz, Rhonda Smith (parent), Beverly Hopson (grandparent,) Hannah Boyette, Natalie Bradley, Jonathan Stears, Gabby Brown (student council members).
As part of the #Challenge39 initiative to promote and encourage better school attendance, Northeast Middle School will implement the rewards and incentives listed below.
Monthly, a chart will be posted in hallway showing the count down
· Students will be allowed to wear jeans and NE shirts beginning on Monday, October 1, 2018 as long as they have perfect attendance (this includes signing out before the required 63% of the day has been attended to count as present). This incentive will start over on Thursday, November 1, 2018.
· Students who have perfect attendance during each of the months of October and November will receive an extended break and a snack/treat on the last day of each month.
· Students will get to have free dress for the last Friday of the month.
· Grade level movie for students that have the highest percentage of attendance.
· Students vs. Faculty dodge ball games will be held at the end of October and November for those students with perfect attendance.
Weekly
· The grade with the highest percentage of attendance for the week will receive an afternoon break and a freeze pop.
· Weekly door prizes will be drawn on Monday, from all students per grade level who had perfect attendance from the previous week.
· Grand Prize: The Money Machine. At the end of the two month period, two to three students from each grade will be randomly drawn from the list of all students with perfect attendance for the two months. The students who are drawn will be able to enter a "Money Machine" where money is rapidly blown into the air. Students will be given 10 to 20 seconds to gather all of the money that they can. The money will consist of all $1 bills with the exception of each of the following single bills: $5, $10, $20, $50, and $100. It literally pays to come to school!
*Mr. Nelson and Mrs. Brown have committed to taking on a challenge of the winning grade. We will make a list of options and allow the students in the winning grade to vote on what challenge is taken.
Ex. (kiss a pig, throwing water balloons, pie to the face, etc…)
*This Grand Prize will be in addition to the District Trophy that will go to the school with the highest ADA for the two months.
*Northeast Middle School will promote the #Challenge39 attendance initiative through a pep rally, NEMS PTO, NEMS Facebook & Twitter page, Social media team, parent letters, and face to face contact. Community businesses will provide gifts to help support this effort.
*The Social Media Club is going to produce a "Trojan Talk" video where our kids "talk a little trash" with our school mascot "Troy, the Trojan" The video will call for a challenge to the other middle schools. The principals are being asked to share with their student body.
---